Bosh just made a new signature skill for himself which will be available on NBA 2k14 starting tomorrow called the "Half Court Killer", where every shot he takes from half court goes in.
It is rumored Spoelstra is already designing a game plan where Bosh can take as many half court shots as possible.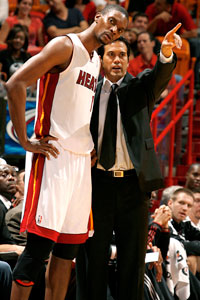 Alpha Bosh will take command of the Heat with his new skill he has been training for which will be unleashed in the 2nd half of the season!